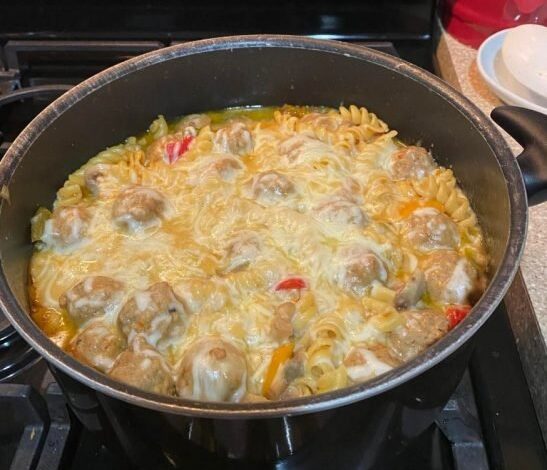 Ingredients:
1 package frozen meatballs
1 C Italian dressing
1 16 oz package pasta
2 32 oz cartons beef broth
1 C diced onion
1 C diced bell pepper
1 C sliced mushrooms
1 C shredded mozzarella
1 C parmesan cheese -shaker or shredded
Onion powder
Garlic powder
Salt
Directions:
In a large pot add Italian dressing, onion, mushrooms, and bell pepper. Sauté until veggies are tender, add in broth, meatballs and seasoning, simmer for 10 minutes, add in uncooked pasta and stir occasionally, simmer for 15 minutes. Stir in parmesan and top with mozzarella cheese and let set covered for 5 minutes.
Enjoy!