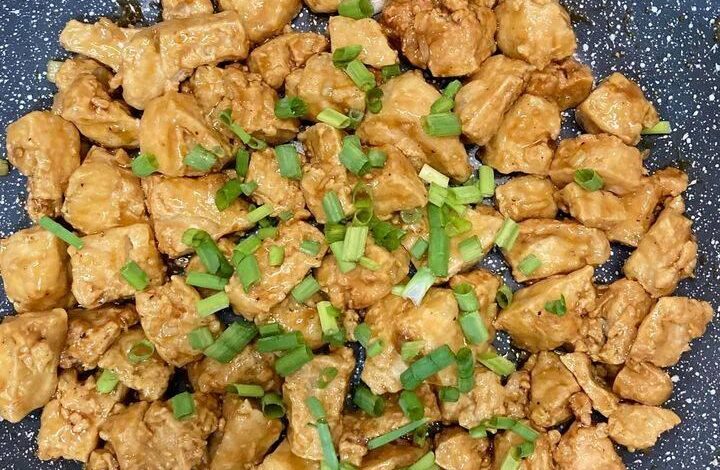 Crispy Soy Ginger Tofu
Here's what you'll need:
• 400 g extra firm tofu
• Salt and pepper
• 2 tbsp cornstarch
• Cooking oil
Sauce ingredients
• ¼ cup mirin
• ½ cup soy sauce (low sodium)
• ½ tbsp sesame oil
• 1 tbsp green onions
• ½ tbsp ginger (grated)
• 1 tsp brown sugar
• 1 tsp cornstarch
Procedures:
1 Press the tofu to discard excess liquid. Tear the tofu into smaller pieces.
2 Season the tofu with salt and pepper, then coat well with cornstarch.
3 Heat enough cooking oil in a large frying pan to deep fry the tofu until it's golden brown. Set aside.
4 In a bowl, combine mirin, low sodium soy sauce, sesame oil, green onions, ginger, brown sugar, and cornstarch. Mix well. (Note: If you're using regular soy sauce, water down your sauce by adding 2 tbsp of water)
5 Once your sauce is ready, heat a frying pan and gradually add your sauce mixture until it starts to bubble. Add the fried tofu and combine well until evenly coated.