Keto Recipes
Cheeseburger on a homemade wonder bread keto bun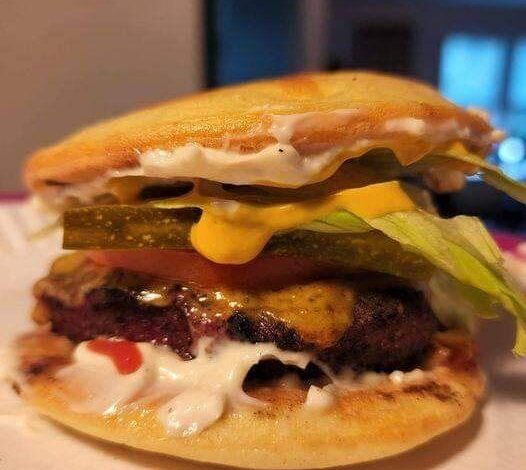 Dinner last night~ Cheeseburger on a homemade wonder bread keto bun!! I devoured every bite!!
I will NEVER buy store bought buns again!
RECIPE FOR KETO BUN~
1~ Egg
3 Tablespoons of almond flour
1 Tablespoon of Mayonnaise or Sour Cream. (I used Mayonnaise)
1/4 teaspoon~ Baking Powder
1 teaspoon of water
I used my mini griddle. It's like the Chaffle maker but with out the waffle look and works more like a bun.