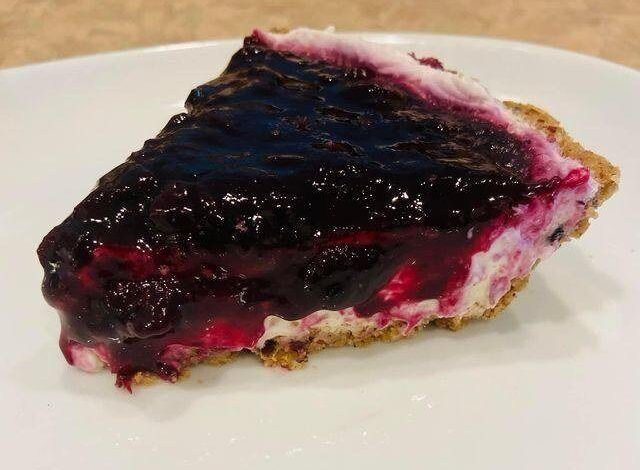 Ingredients:
1 Pecan pie Premade Crust
8 oz Softened or whipped cream cheese
1 cup Monkfruit Powder sugar
1 cup Heavy Whipping Cream
1 tsp Vanilla Bean paste
Top pie with:
1.5 cups blueberry Jam on top
Instructions:
Place cream cheese, sugar, heavy whipping cream, and vanilla in a mixing bowl.
Mix on medium-high speed until completely smooth.
Add filling to pie crust and top with cooled jam.
Place in the fridge to fully set, about 4 hours, or overnight.
About an hour before serving, place it into the freezer to firm up and make slicing easier.
Slice with a sharp knife.
Storage:
Store in the fridge and you can optionally place it in the freezer before eating to make it firmer.
Enjoy! ❤️