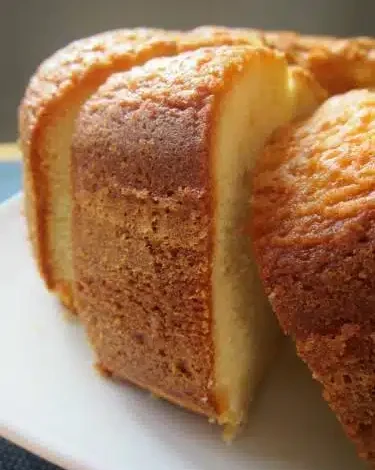 Ingredients
4 cups all purpose flour
3 cups sugar
1 pound butter real butter
3/4 cups milk
6 eggs
2 tsp. vanilla
Instructions
Add into a bowl in order above. Beat with electric mixer for 1 minute on slow. Scrape sides of bowl and beat for an additional 2 minutes on high. Pour into a greased and floured bundt pan. Bake at 325 for 1 hour 30 minutes. Cool 15 minutes. Invert on cake plate and cool.
Recipe Notes
This two step pound cake is simply delicious! Perfect for any holiday or celebration.