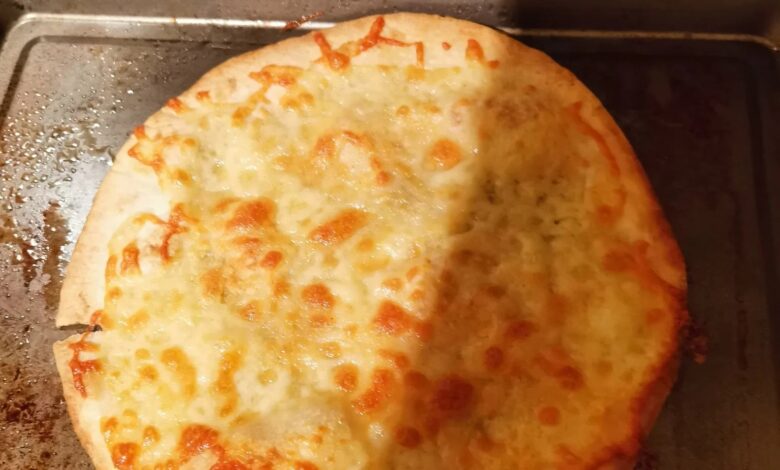 Cheesy Garlic Bread was one of my favorite recipes! It stars an unexpected ingredient that guarantees it'll be the best cheesy bread to ever hit your lips.
It's hot, crispy, creamy, and perfect for snacking or serving alongside your favorite pasta
1.5 Syn Garlic Bread
–
(For the WHOLE thing) –
If counting ww wrap as HEB
Recipe:
weight watchers white wrap
1.5 tsp lurpak spreadable lightest
1 tsp very lazy garlic
30g grated cheddar cheese (HEA)
Parsley
Method:
Spread the butter and lazy garlic onto
the ww wrap and grill for 3 minutes.
Add grated cheese and parsley, spray
with frylight and return to the grill.
Slice and serve