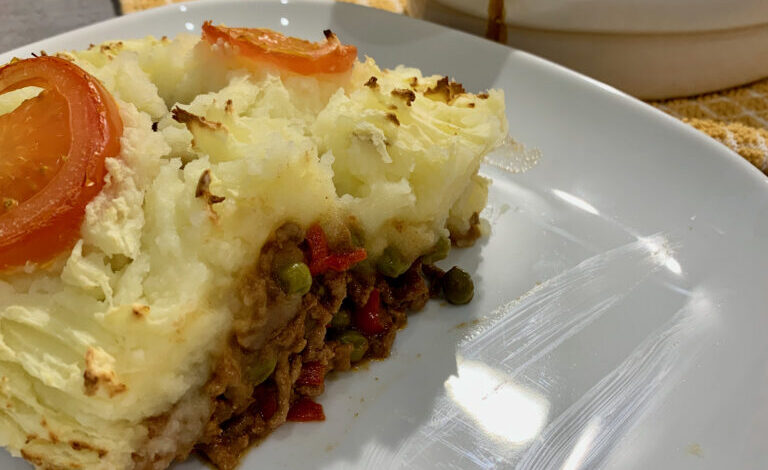 Ingredients:
For the Cottage Pie:
500g lean ground turkey or extra-lean ground beef
1 onion, finely chopped
2 carrots, diced
2 cloves garlic, minced
400g canned chopped tomatoes
1 tablespoon tomato paste
1 teaspoon Worcestershire sauce
1 teaspoon dried thyme
Salt and black pepper, to taste
800g cauliflower, cut into florets
2 tablespoons low-fat spread or Greek yogurt
Salt and black pepper, to taste
Chopped fresh parsley, for garnish
For the Tenderstem Broccoli:
300g tenderstem broccoli
Salt, for boiling
Lemon wedges, for serving
Instructions:
For the Cottage Pie:
Preheat the oven to 180°C (350°F).
In a large non-stick frying pan, cook the ground turkey or beef over medium heat until browned. Remove any excess fat.
Add the chopped onion, diced carrots, and minced garlic to the pan. Cook for about 5-7 minutes until the vegetables start to soften.
Stir in the canned chopped tomatoes, tomato paste, Worcestershire sauce, dried thyme, salt, and black pepper. Simmer for about 15-20 minutes, stirring occasionally, until the mixture thickens.
While the filling is simmering, steam the cauliflower florets until they are tender.
Drain the cauliflower and transfer it to a bowl. Add the low-fat spread or Greek yogurt and mash until smooth. Season with salt and black pepper to taste.
Transfer the meat and vegetable mixture to an ovenproof dish. Spread the cauliflower mash evenly over the top.
Place the dish in the preheated oven and bake for about 25-30 minutes, or until the top is golden and the filling is bubbling.
Garnish with chopped fresh parsley before serving.
For the Tenderstem Broccoli:
Bring a large pot of salted water to a boil.
Add the tenderstem broccoli to the boiling water and cook for about 3-4 minutes, or until they are tender-crisp.
Drain the broccoli and serve alongside the cottage pie.
Serve the cottage pie slices with a portion of tenderstem broccoli and lemon wedges on the side for squeezing over the broccoli.
Enjoy your Slimming World-friendly Cottage Pie with Tenderstem Broccoli!
Remember, Slimming World encourages healthy eating practices and encourages portion control. Adjust portion sizes and ingredients based on your personal Slimming World plan and preferences.