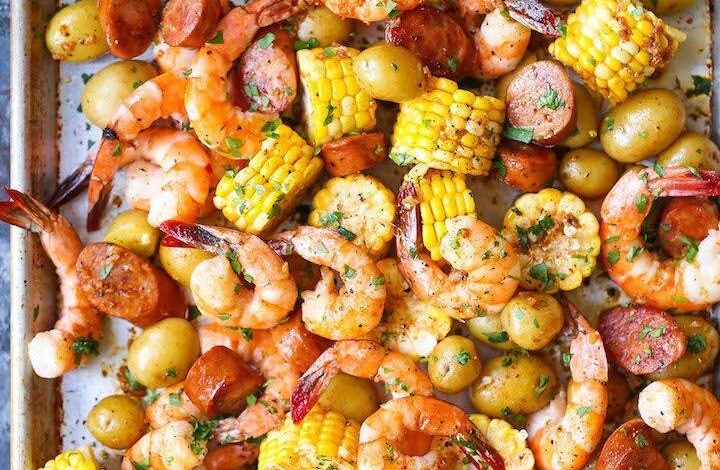 RECIPE FOR SEAFOOD BOIL
INGREDIENTS
1 pound small red-skinned potatoes, quartered
1 pound Cajun smoked Andouille cut into 1-inch pieces
2 ears corn, shucked, cut into thirds crosswise ( 6 )
4 tbsp. minced garlic
1/4 cup Old Bay seasoning
1 medium lemon, halved, plus wedges for serving
6 cups of water
2 pounds large shrimp (16 to 20 per pound) raw. (Sometimes I buy peeled and sometimes I don't. It's your preference)
Garnish parsley leaves, melted butter, and hot sauce
INSTRUCTIONS
Prep all potatoes, sausage and corn. Set to the side.
Arrange the potatoes, corn, sausage in a 6-quart slow cooker.
Sprinkle the Old Bay evenly over the ingredients in the slow cooker.
Top the Old Bay with Garlic
Squeeze the lemon halves into the slow cooker.
Place the squeezed lemons on top in the crockpot.
Add the water to cover the top of the food.
Do not stir.
Cover and cook on the HIGH setting, 4 to 5 hours.
Add the shrimp, stir gently, and cook covered for another 10 to 15 minutes or until shrimp are pink and cooked.
Strain and serve.
Serve with the lemon wedges, melted butter, hot sauce. ENJOY!!
NOTES
Shrimp is added raw. You can peel first if you like but it's not necessary. The shrimp should steam nice in the hot broth. Shrimp is done when opaque and pink.