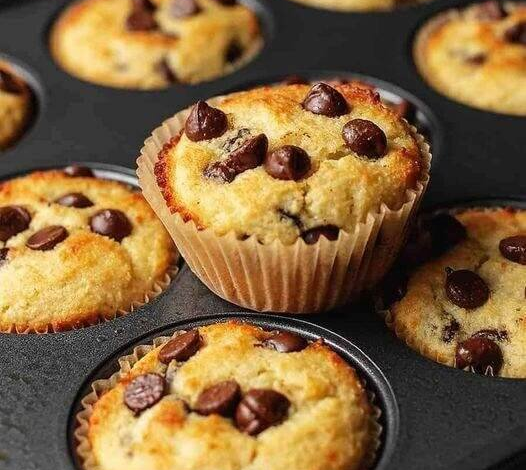 Chocolate chip muffins
Total Time
30 min
Prep
10 min
Cook
20 min
Serves
8
Difficulty
Easy
A firm favourite any time of day, these muffins owe their delightfully moist and tender interior and crispy top to vanilla yoghurt
Ingredients
White self-raising flour
1½ cup(s), (225g)
Caster sugar
¼ cup(s), (55g)
Dark chocolate chips
⅓ cup(s), (65g)
Vanilla yoghurt, 99% fat-free, no added sugar
150 g
Egg(s)
1 medium, lightly beaten
Skim milk
½ cup(s), (125ml)
Oil spray
2 x 3 second spray(s)
Instructions
Preheat oven to 200°C (don't use fan-forced). Lightly spray an 8-hole (1⁄3 cup/80ml capacity) non-stick muffin tin with oil. Sift flour into a large bowl. Stir in sugar and chocolate.
Whisk yoghurt, egg and milk in medium bowl until combined. Pour yoghurt mixture into flour mixture and stir until just combined (do not over mix). Divide mixture among prepared muffin holes.
Bake muffins for 20–25 minutes or until cooked when tested with a skewer. Cool muffins in tins for 5 minutes before turning out onto a wire rack to cool.
Notes
TIP: If you don't have a non-stick muffin tin, line the holes with paper cases so they don't stick when you turn them out.