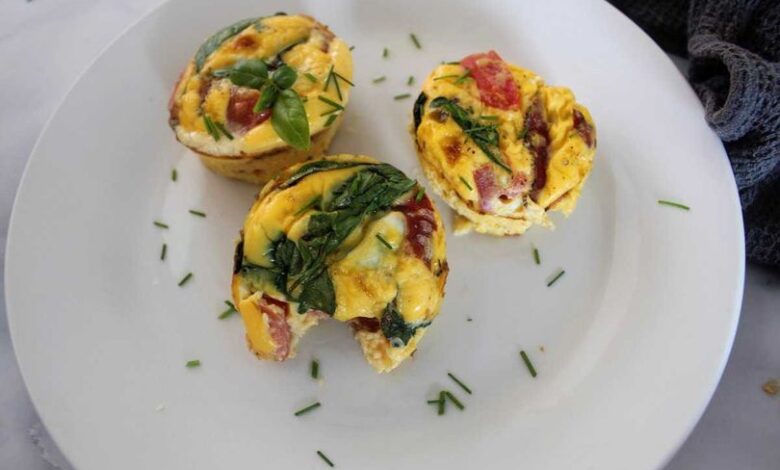 WW EGG BITES
INGREDIENTS
Eggs, 6
Milk, 3 Tbsp
Spinach, 1 cup
Ham, diced, ½ cup
Basil, fresh, handful
Chives, fresh, handful
Tomato, diced, 1
Parmesan, grated, ¼ cup
Black pepper, 1 tbsp
HOW TO MAKE WEIGHT WATCHERS EGG BITES (STEP BY STEP)
Preheat the oven to 350F. Add eggs and milk to a bowl.
Whisk the milk and eggs together until just combined. Add remaining ingredients except half the chives and stir until just mixed together.
Spoon the mixture evenly between a 6 cup muffin pan.
Bake for 20 minutes until just set. Remove from oven and cool for 15 minutes in the pan before removing.
Serve warm and fresh. Can be reheated in the microwave for 30 seconds.