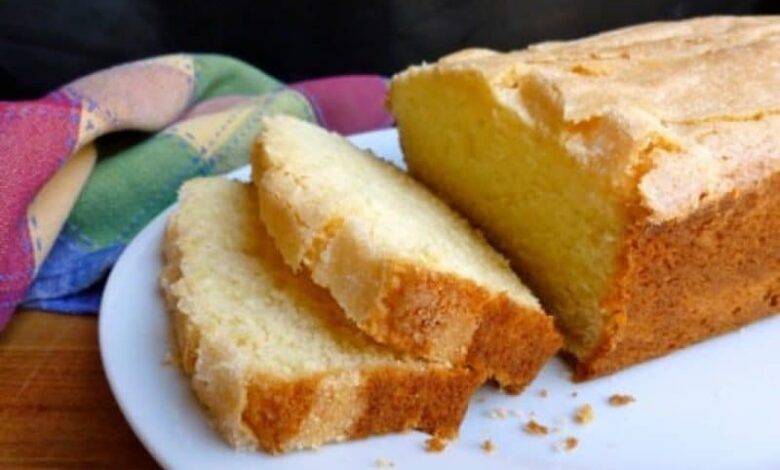 When it comes to the perfect accompaniment to a hot cuppa, nothing comes close to a slice of this lemony sponge. This is delicius <3 <3
Calories: 272
Prep Time 20 MINS
Cook Time1 HR
Total Time1 HR 20 MINS
Ingredients
▢1-⅓ cups cake flour
▢½ cup all-purpose flour
▢1-½ teaspoons baking powder
▢¼ teaspoon salt
▢1 cup butter, softened
▢¾ cup sugar, plus more for sprinkling on top
▢3 large eggs, at room temperature
▢Grated zest and juice of 1 lemon


Instructions
Position an oven rack in the center of the oven and preheat the oven to 350F degrees.
Grease a 9 x 5-inch loaf pan and then line it with parchment or wax paper.
In a medium bowl, whisk together the cake flour, all-purpose flour, baking powder and salt.
In a large bowl, cream together the butter and ¾ cup sugar with an electric mixer, several minutes, until it gets light and fluffy.
Scrape down the sides of the bowl with a rubber spatula. Beat in the lemon zest.
Add the eggs, one at a time along with a tablespoon of flour mixture for each, allowing each egg to be fully incorporated into the batter before adding the next.
Gently mix in the remaining flour, just until blended. And then stir in the lemon juice. (Don't over mix as it will toughen the cake.)
Scrape the batter evenly into the prepared pan. Sprinkle with 1 to 2 tablespoons sugar.
Bake for 50 to 60 minutes, or until a cake tester inserted in the center comes out clean.
Remove from the pan and place the pan on a wire rack to cool completely.
Gently remove the cake from the pan and cut into 12 slices.