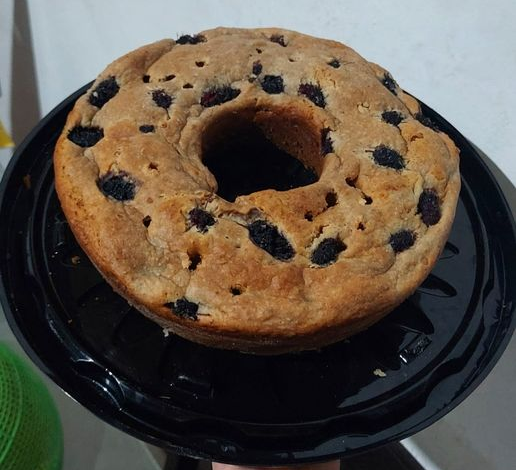 Vegan cranberry cake!

Vegan cranberry cake!

Ingredients:
1 1/2 cups granulated sugar
2 cups all-purpose flour
1 teaspoon baking powder
1/2 teaspoon baking soda
1/2 teaspoon sea salt
1/2 cup olive oil
1/2 cup vegan yogurt or applesauce
1/2 cup plant-based milk
1/4 cup orange juice
2 teaspoons orange zest
1 teaspoon vanilla extract
1/4 teaspoon orange oil (optional)
1 1/2 cups fresh or frozen cranberries
1/2 cup chopped walnuts
Instructions:
Preheat oven to 350°F and grease a 9-inch round cake pan or springform pan.
In a large bowl, whisk together the sugar, flour, baking powder, baking soda, and salt.
In another bowl, whisk together the olive oil, vegan yogurt or applesauce, plant-based milk, orange juice, orange zest, vanilla, and orange oil if using.
Add the wet mixture to the dry mixture and stir until well combined. Fold in the cranberries and walnuts.
Pour the batter into the prepared pan and spread it evenly. Bake for 40 to 45 minutes or until a toothpick inserted in the center comes out clean.
Let the cake cool completely in the pan on a wire rack before removing it.
Enjoy your vegan cranberry cake with some whipped coconut cream or vegan cream cheese frosting if desired.