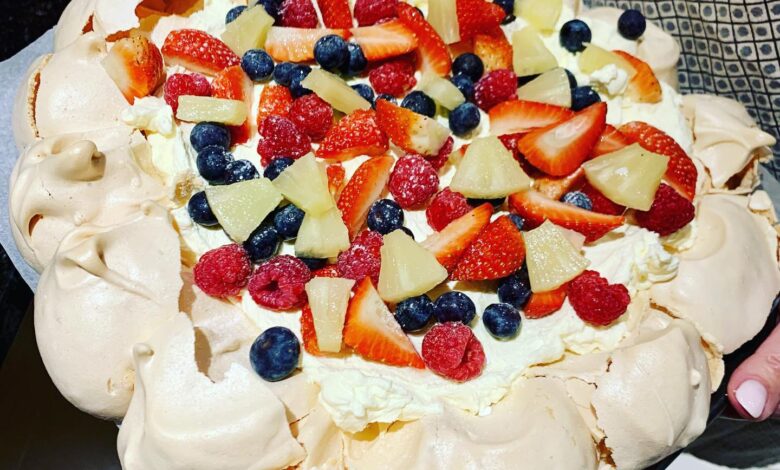 This Meringue recipe is perfect for baking up before friends visit. They make a great dinner party dessert if served up with low fat strawberry mousse and strawberries as an healthier version of Eton Mess.
About Time
Total Time 1 hour 15 mins
Ingredients
4 egg whites
250g caster sugar
1 tsp white wine vinegar
1 tsp cornflour
1 tsp vanilla extract
Instructions
Heat the oven to 150 C/130 C fan/ gas 2.
Using a pencile, mark out the circumference of a dinner plate on baking parchement.
Whisk 4 egg whites with a hand mixer untill they form stiff peaks, then whisk in 250g caster sugar, 1 tbsp at time, untill the meringue looks glossy.
Whisk in 1 tsp white wine vinegar, 1 tsp cornflour and 1 tsp vanilla extract.
Spread the meringue inside the circle creating a crater by making the sides a little higher than the middle.
Bake for 1h the turn off the heat and let the Pavlova cool completely onside the oven.