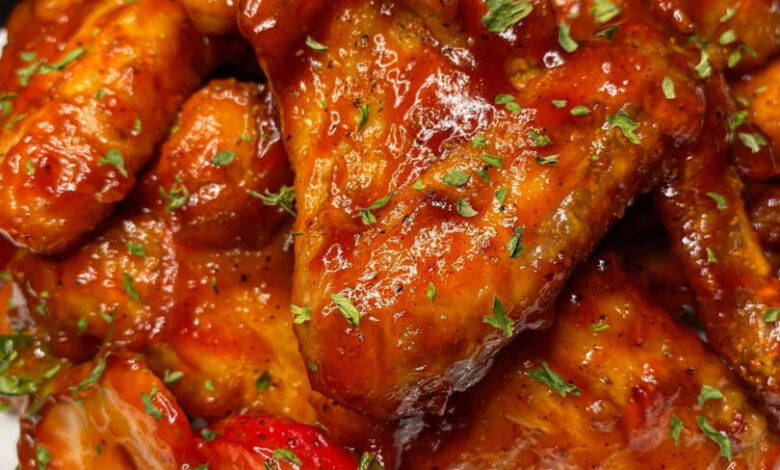 INGREDIENTS
1 lb chicken wings (non-breaded for a healthier option)
½ cup all-purpose gluten-free flour
½ cup strawberry organic jam
1 habanero pepper, seeds removed and diced
DIRECTIONS
Preheat oven to 400° F. Set a wire rack inside of a rimmed baking sheet.
Coat chicken with gluten-free flour.
Place wings on the rack and bake until cooked through about 35-40 minutes.
Prepare the glaze: Mix jam and habanero peppers in a bowl.
Brush baked wings with jam on both sides.