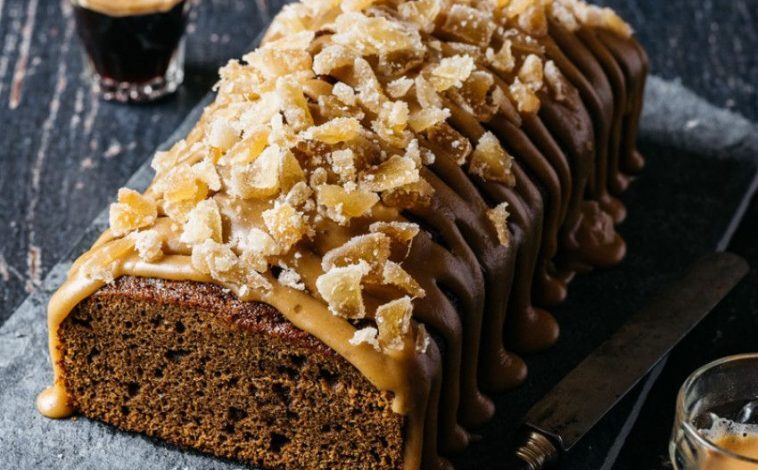 Whilst you could happily enjoy this Low Syn Sticky Gingerbread Traybake at any time of year, it goes without saying that it has a distinctly Christmas-y vibe to it. Gingerbread is a festive staple and I love that I can still enjoy holiday treats without adding to the inevitable sense of holiday guilt that hits me post-Christmas
This Low Syn Sticky Gingerbread Traybake is not only filled with tasty Christmas flavours, but it's also made with real ingredients! It doesn't need 12 whisked egg whites to rise…it's a proper cake that has simply been carefully created to help you stick to your Slimming World plan because guess what… It works out at ONE SYN PER SLICE!
About Time
Ingredients
2tbsp Golden Syrup – 5 syns
1tbsp Black Treacle – 2 syns
75g Self Raising Flour – 12 syns
3x Eggs
3tsp Ground Ginger
1/2tsp Ground Cloves
1tsp Baking Soda – 1/2 syn
1tbsp Sunflower Oil – 6 syns
Low calorie cooking spray
Instructions
Preheat your oven to 180 degrees Celsius. Spray a 12 inch baking tray with low calorie cooking spray.
In a stand mixer or large mixing bowl combine the flour, baking powder and spices.
Add the golden syrup, treacle, eggs and oil and whisk until smooth.
Pour into your baking tray and bake for 15 minutes or until a skewer comes out clean when poked through the middle of the cake.
Cool completely, slice and serve with a dusting of icing sugar if desired.
Notes
Full cake = 26 syns Serves 24 – 1.08 syns per slice. Syn values correct at time of serving. It is always best to check syns for the ingredients you are using at the time. Please do not screenshot this recipe, syn values are changing all the time so recipes are updated regularly.
Amount Per Serving
CALORIES: 419
FAT: 15 g
CARBS: 63
PROTEIN: 8 g