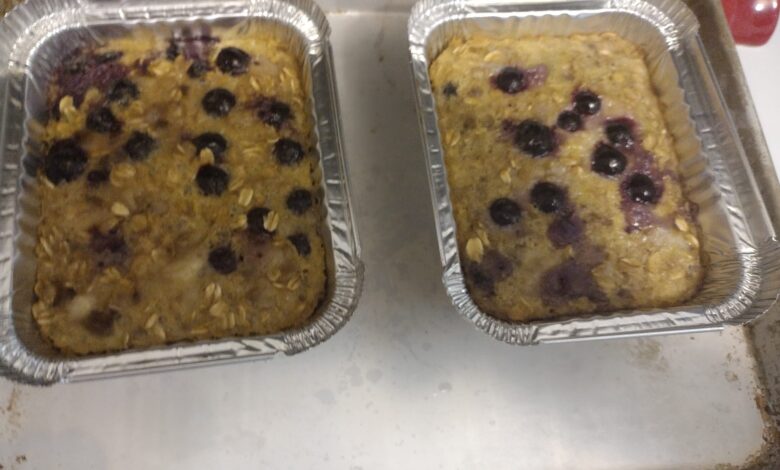 Ingredients:
1/3 cup old-fashioned rolled oats (3 SmartPoints)
1 ripe banana, mashed (0 SmartPoints)
1 large egg, beaten (0 SmartPoints)
Instructions:
Preheat the Oven: Preheat your oven to 350°F (175°C). Grease a baking dish or use a silicone mold for individual portions.
Mix Ingredients: In a bowl, combine the old-fashioned rolled oats, mashed banana, and beaten egg. Stir until well mixed.
Bake: Transfer the mixture to your greased baking dish or silicone mold. Smooth the top if needed. Bake in the preheated oven for approximately 30 minutes or until the top is golden brown and the oats are set.
Serve: Remove from the oven and let it cool slightly. Serve your Browne Baked Oats warm.