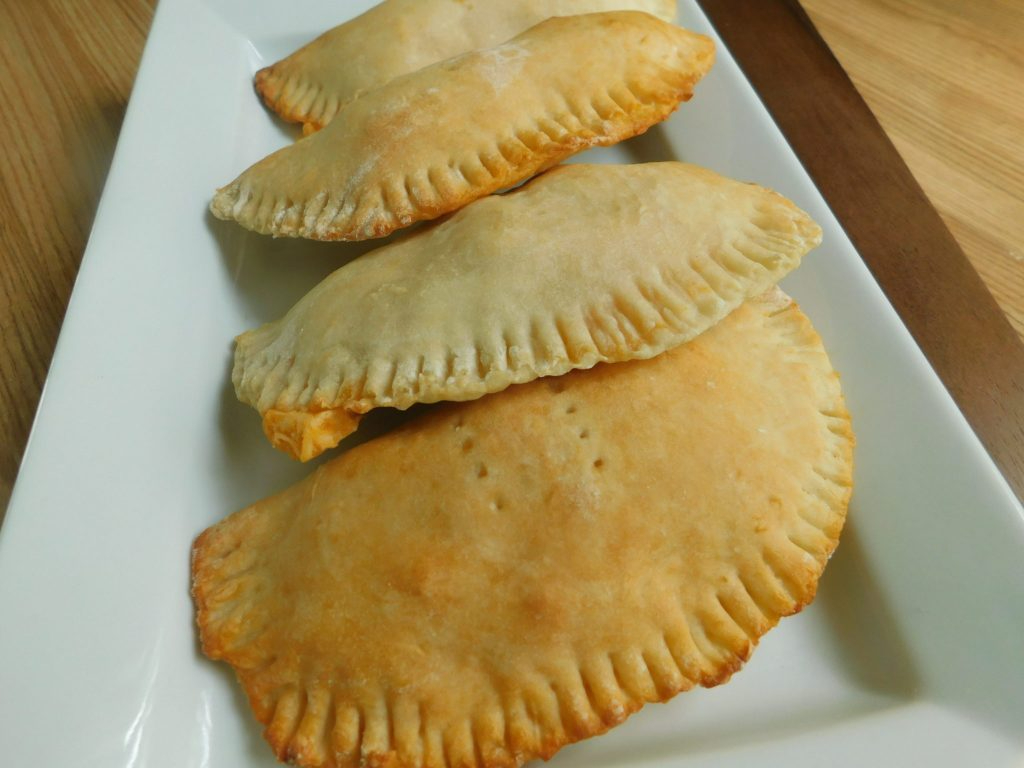 Air Fryer Empanadas

Weight Watchers Air Fryer Empanadas
3 Point Empanadas in the Air Fryer
1 cup nonfat Greek yogurt
1 cup self-rising flour, divided
2 teaspoons garlic powder
1 cup cooked protein of choice (see notes)
1/2 cup corn
1/4 cup salsa
pinch of salt
eggwash
Combine nonfat Greek yogurt plus 3/4 self-rising flour and 2 teaspoons garlic powder.
Roll out onto floured surface using the other 1/4 cup flour.
Cut dough into 4 equal pieces. Roll out thin.
Fill each section of dough with cooked meat (see notes), corn, salsa, and salt.
Fold over, press edges with fork, eggwash (see notes)
Preheat Air Fryer at 325*. Spray Air Fryer with noncook spray.
Cook 1 empanada at a time in Air Fryer at 325* for 8-10 minutes. Flip over and cook for another 5-7 minutes. (Due to differences in altitude, brands of flour, etc you may need to cook for longer or shorter periods in time. Keep that in mind if yours are too doughy or crispy.)