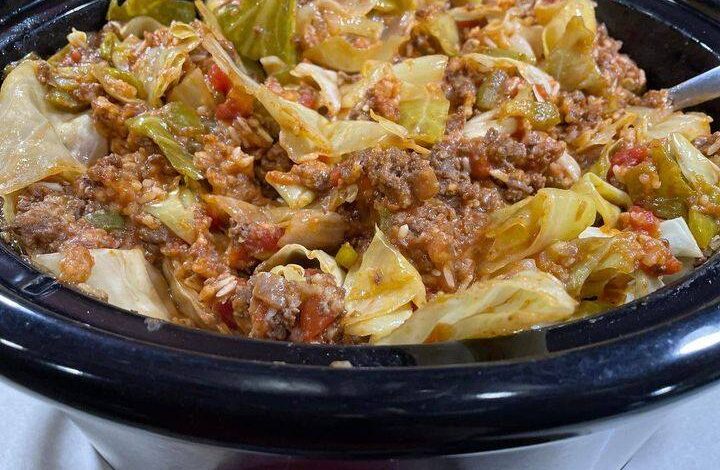 tastes like cabbage rolls, but EASY!
HOW TO MAKE
2 lbs. ground beef, chicken or turkey (or a combination)
1 large onion, chopped
1 green bell pepper, diced
16 oz. tomato sauce
6 oz. tomato paste
28 oz. petite diced tomatoes
1 ½ – 2 c. dry WHITE* rice
1 t. minced garlic
2 T. cider vinegar
1 c. water
1 t. oregano
1 medium cabbage, chopped
Salt and pepper to taste
Brown ground meat with onion. Combine all ingredients in a 6-quart slow cooker. Cook on low for 4 – 5 hours.
*Brown rice won't work in this recipe, it doesn't cook enough.