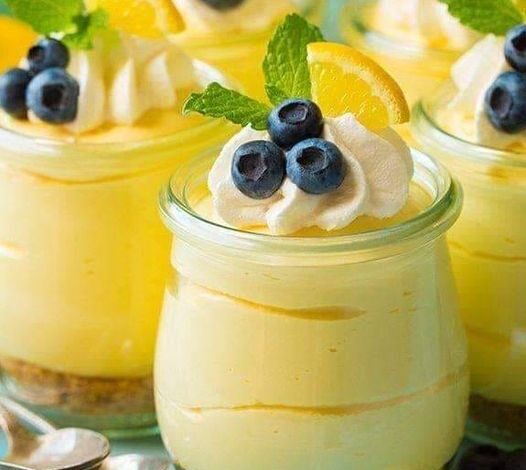 Ingredients:
Artificial sweetener – 3 Heaped tbsp
lemon – Grated Rind & Juice of 1 Lemon
Eggs – 2 Large Eggs
Fat free fromage frais – 2 oz Very Low Fat Fromage Frais or quark
Instructions:
Place the grated lemon rind and sweetner into a bowl.
In another bowl, whisk the lemon juice and eggs together, then pour the mixture over the sweetner.
Place the bowl over a pan of barely simmering water, stirring frequently until thickened (takes 5-8 mins). Allow to cool slightly, and then mix in the Fromage Frais/quark, whisking until smooth.
Keeps for about 5 days in the fridge.