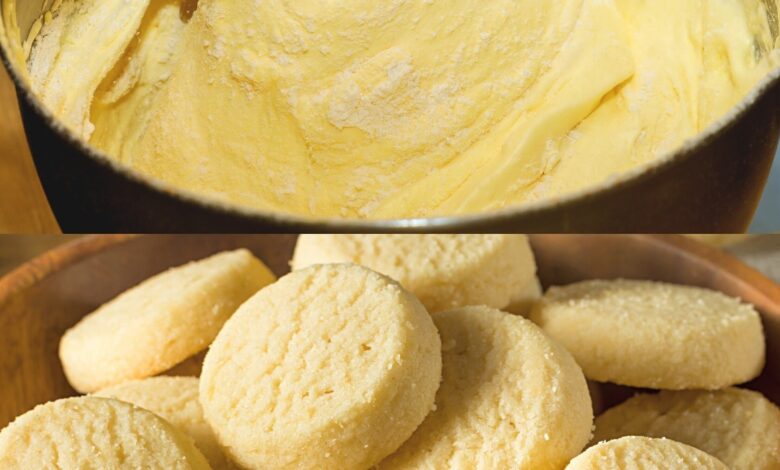 low point Lemon Shortbread Cookies
Ingredients:
1 cup (2 sticks) light vegan butter, softened (reduce points)
1/2 cup powdered sugar substitute (reduce points)
2 cups all-purpose flour
Zest of 2 lemons
2 tablespoons fresh lemon juice
1/4 teaspoon salt
Instructions:
Preheat your oven to 350°F (180°C) and line a baking sheet with parchment paper.
In a large bowl, cream together the softened light vegan butter and powdered sugar substitute until light and fluffy.
Add the lemon zest and lemon juice to the butter mixture and mix well.
In a separate bowl, whisk together the flour and salt.
Gradually add the dry ingredients to the wet ingredients, mixing until a soft dough forms.
Roll the dough into a log shape, about 2 inches in diameter. You can also shape the dough into a square or rectangle if you prefer.
Wrap the dough in parchment paper and refrigerate for at least 30 minutes to firm it up.
Once chilled, slice the dough into 1/4-inch thick rounds and place them on the prepared baking sheet, leaving some space between each cookie.
Bake in the preheated oven for 12-15 minutes or until the edges are lightly golden.
Allow the cookies to cool on the baking sheet for a few minutes before transferring them to a wire rack to cool completely.
Optional: Dust the cooled cookies with powdered sugar substitute for sweetness without added points.
Remember to check the specific point values according to your Weight Watchers plan and adjust the recipe as needed based on your dietary preferences and requirements.