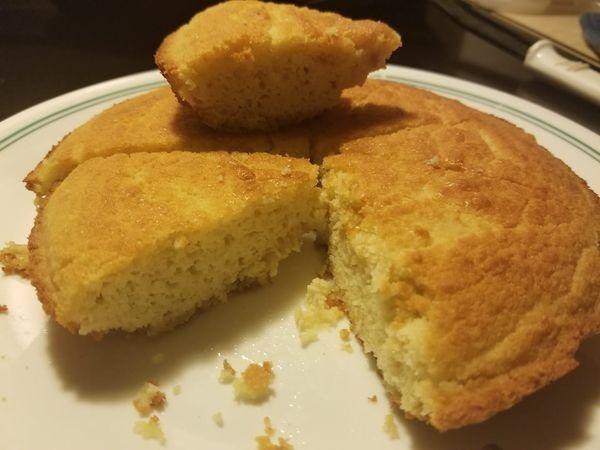 I'm from the south, and prior to keto we had cornbread with just about every meal. So I've been tinkering with my granny's cornbread recipe and I think I've finally got it.
1 cup almond flour
1/4 C heavy cream
1/2 stick butter melted
2 eggs, beaten
1 tsp salt
(If you're a yankee and like birthday cake add a few tablespoons of sweetener of choice)
Combine all ingredients and bake at 375 for about 25 minutes or until golden.
Per carb manager if cut into 6 pieces, each piece has 224 kcals 22 g fat, 6 g protein, 4 carbs – 2 g fiber = 2 net carbs per serving. 86% fat 11% protein 3 % carbs.