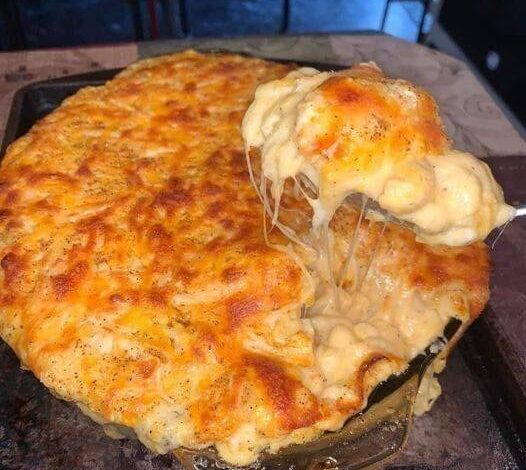 The perfect side to any meal this Keto Cauliflower Mac and Cheese Heavy with the perfect gooey and cheesy flavor, you'll have a hard time believing it's keto. Making it a convenient dish, only takes a few minutes and a handful of ingredients to toss together.
Prep Time: 10 Minutes
Cook Time: 20 Minutes
Serves: 4-6
Ingredients:
1 Small Head Cauliflower (3-4 cups)
1 Cup Shredded Sharp Cheddar Cheese
½ Cup Heavy Cream
6 Tablespoons Garlic, minced
2 Tablespoons Butter
Salt and Pepper, to taste
Instructions
Into small florets, chop your cauliflower and boil until it gets soft.
Drain and pat dry, put it aside.
Add garlic and butter in a saucepan(small). Add heavy cream after the butter is melted.
To a slight boil, bring mixture then add in half a cup of the sharp cheddar cheese.
Stir until cheese is melted. Take away from heat.
Into a small casserole dish, pour cauliflower and pour the cheese mixture over the top. Spread evenly.
With the rest of the shredded cheese, top the dish and bake for TEN minutes at 375 degrees.
Nutrition Facts
Keto Mac and Cheese
Amount Per Serving
Calories 605Calories from Fat 432
% Daily Value*
Fat 48g74%
Saturated Fat 27g135%
Cholesterol 139mg46%
Sodium 961mg40%
Potassium 649mg19%
Carbohydrates 13g4%
Fiber 3g12%
Sugar 6g7%
Protein 32g64%
Vitamin A 1331IU27%
Vitamin C 69mg84%
Calcium 722mg72%
Iron 1mg6%